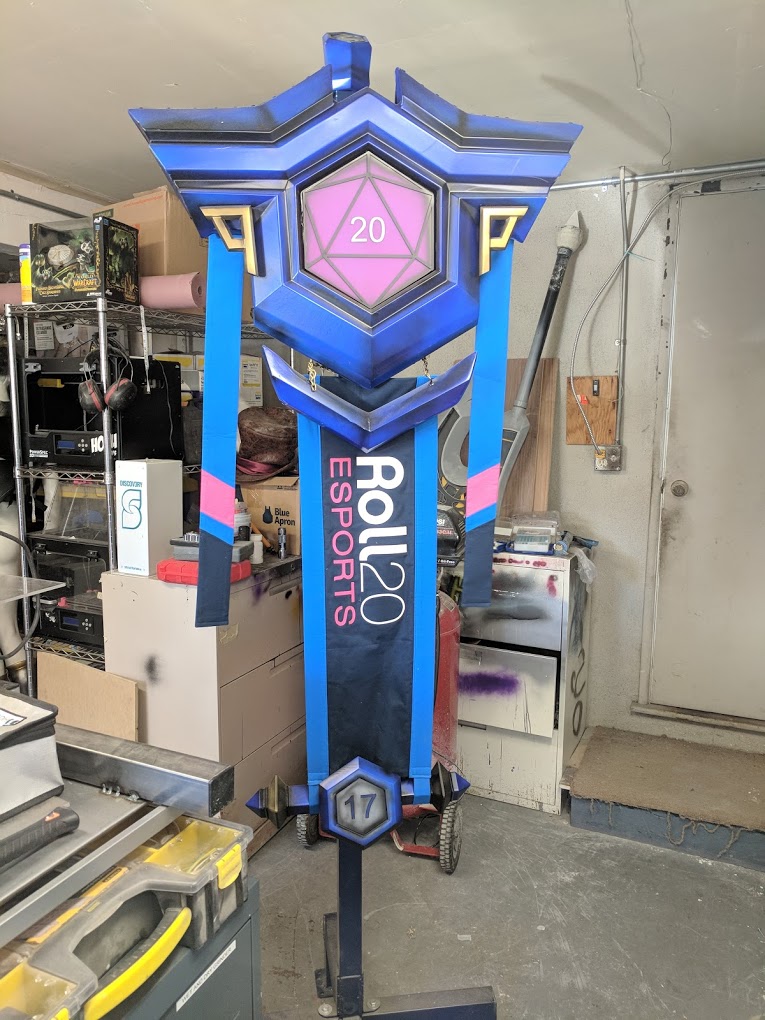 Roll20 hired us to create a custom banner for a Roll20 Esports team for a tournament. To create this, we used the digital banner asset to convert and remodel the banner for physical fabrication.
Making this banner was a test of accuracy, and we really enjoyed bringing a variety of media creation methods into the mix. We started by creating a 3D model of the banner to help guide us through the fabrication process.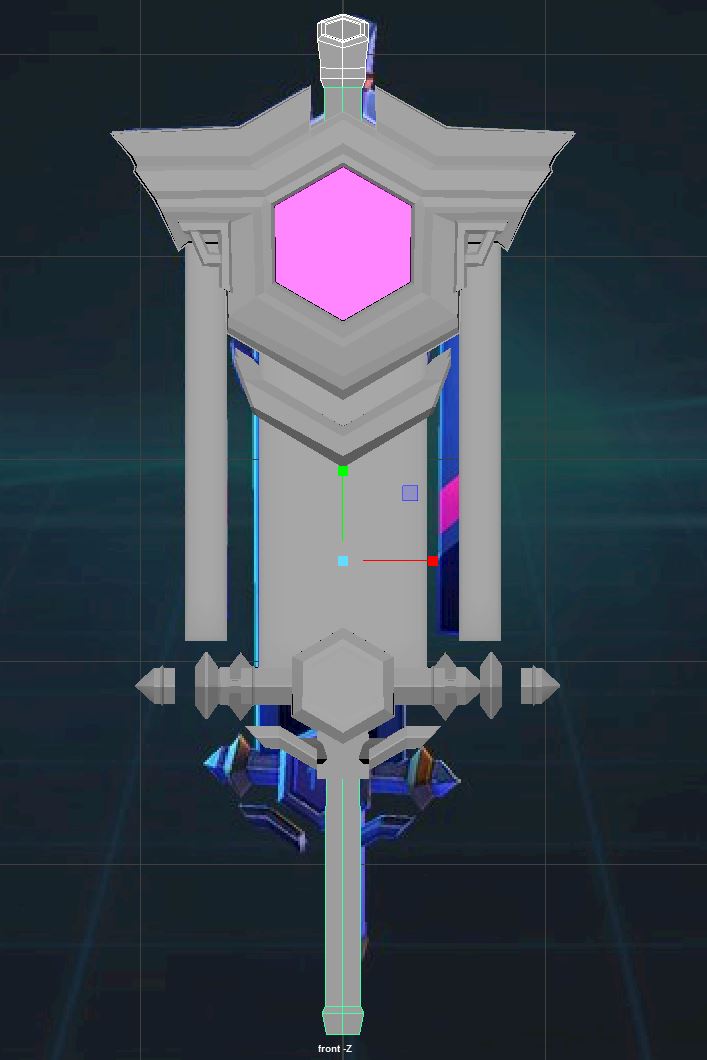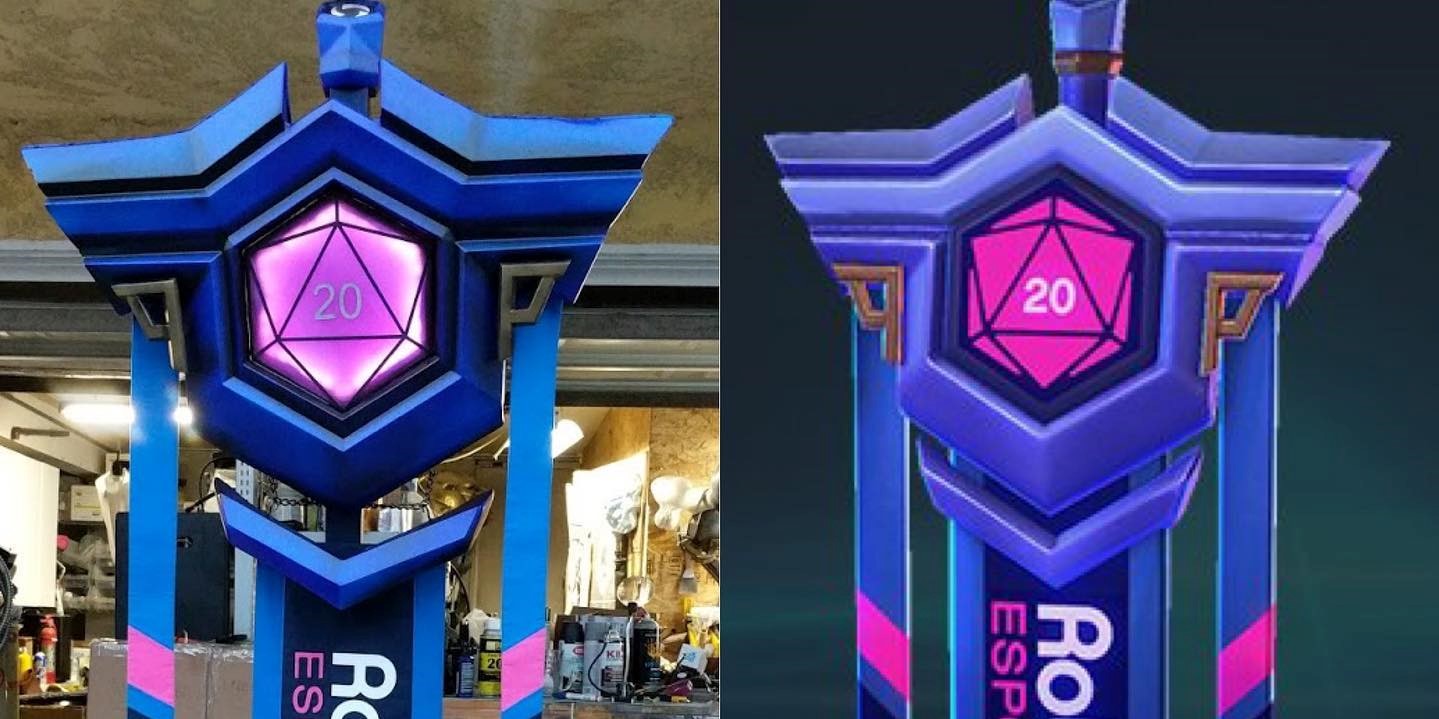 Our goal was to emphasize the 'cartoony' design elements during fabrication, and we did this with vivid color choices, lighting panels, and sharp design work.
Most core pieces were CNC machined out of urethane foam and then vacuum formed into thin shells for lightweight transportability.
All fabric elements are custom sewn and the frame is welded and designed to disassemble for transport. Logos and text are vinyl appliqué.
The center dice panel is custom laser cut acrylic with LED backlighting. Golden fill portions are 3D printed.
We really love the outcome of this collaboration, and the banner is a near perfect replica of the commissioned design. Kind of feels like everyone needs a custom gaming banner…