Aug 31-Sept 4, 2023 | Atlanta, GA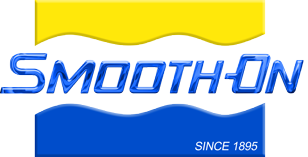 Practical Cloning

2-Part Workshop!
Friday 4:30pmpm-6:30pm
Saturday 3:30pm-5:30pm Classroom D
 We'll be going over the various types of molds, materials, techniques, and tooling, complimentary skills, and then the various rigid and flexible materials we can cast with after the mold creation.
Smooth-On Products used for this Workshop:

Let's Get Lit
Monday 12:30pm-2:30pm | Classroom D
Have you ever wanted to give the static part of your costume that extra little breath of life to help bring your fantasy into reality? In this panel, we go over the basics of electronics and components, from soldering, resistors, L.E.D's and other light sources, switches, power sources, and more advanced techniques like adding smoke effects, blinking and fading L.E.D's, and some basic Arduino and light array work. We will then get hands-on with some components and introduce the Bekonix platform for coding and interface creation.
Materials used for this Workshop: