Below is a breakdown of the Laser cutting services that we offer.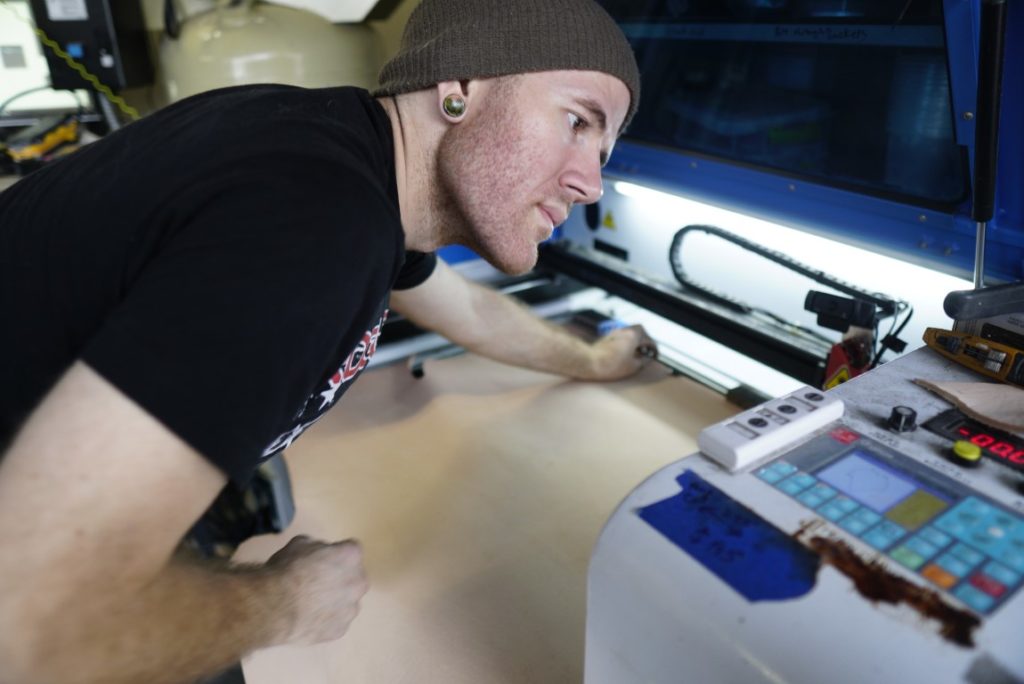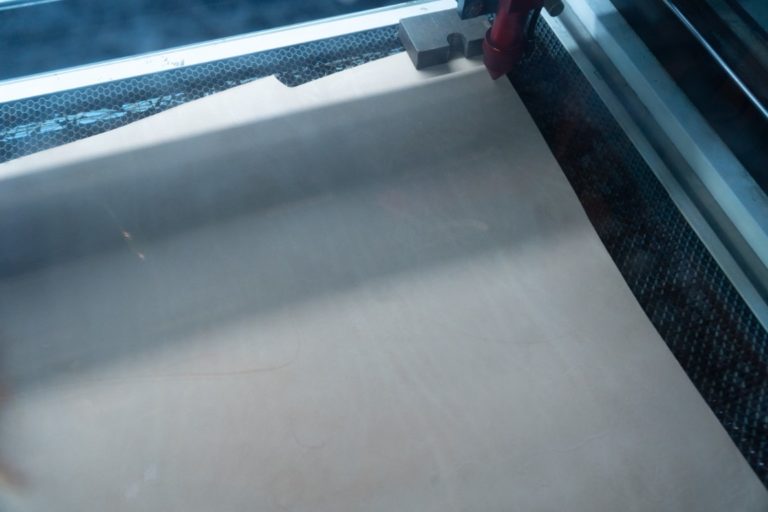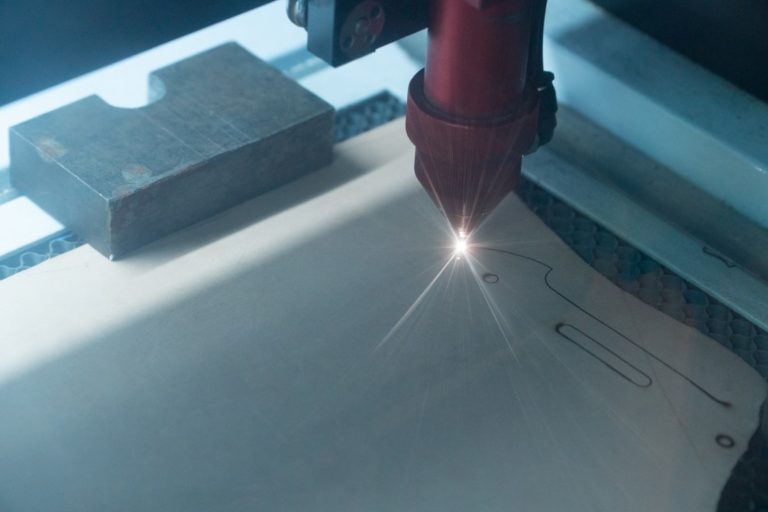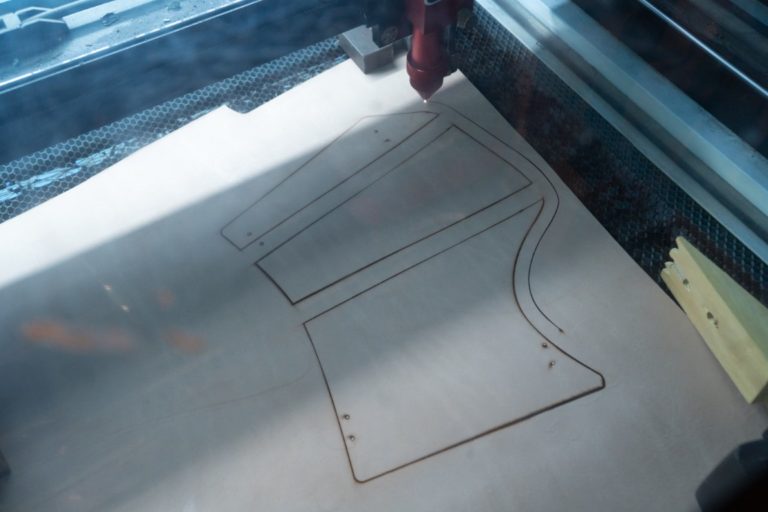 CO2 Laser Cutting: Here at HokuProps we are equipped to handle medium sized CO2 Laser Cutting Jobs. Prices for laser cutting services vary by project and needs, please email for more information.
Average price starts at $20 an hour 
Laser Cutter tube: 100 watt maximum output
Max Cut thickness: 1/2″
Laser Cutter maximum cutting size: 26″ x 18
Our Laser cutting services are most often used to cut flat items that require a very high degree of accuracy.
An example of an item the laser cutter can be used to produce would be belts cut from 2oz – 8oz Vegetable tanned leather.
Types of materials we often cut:
 Plexiglass(Acrylic), Styrene, Fabric, Leather, 
Materials we cannot cut: 
Anything containing PVC and Chlorine.
Ready to start a project or have anymore questions for us?
Ask us during our daily Live Stream M-F 11am -4pm PST oN Twitch