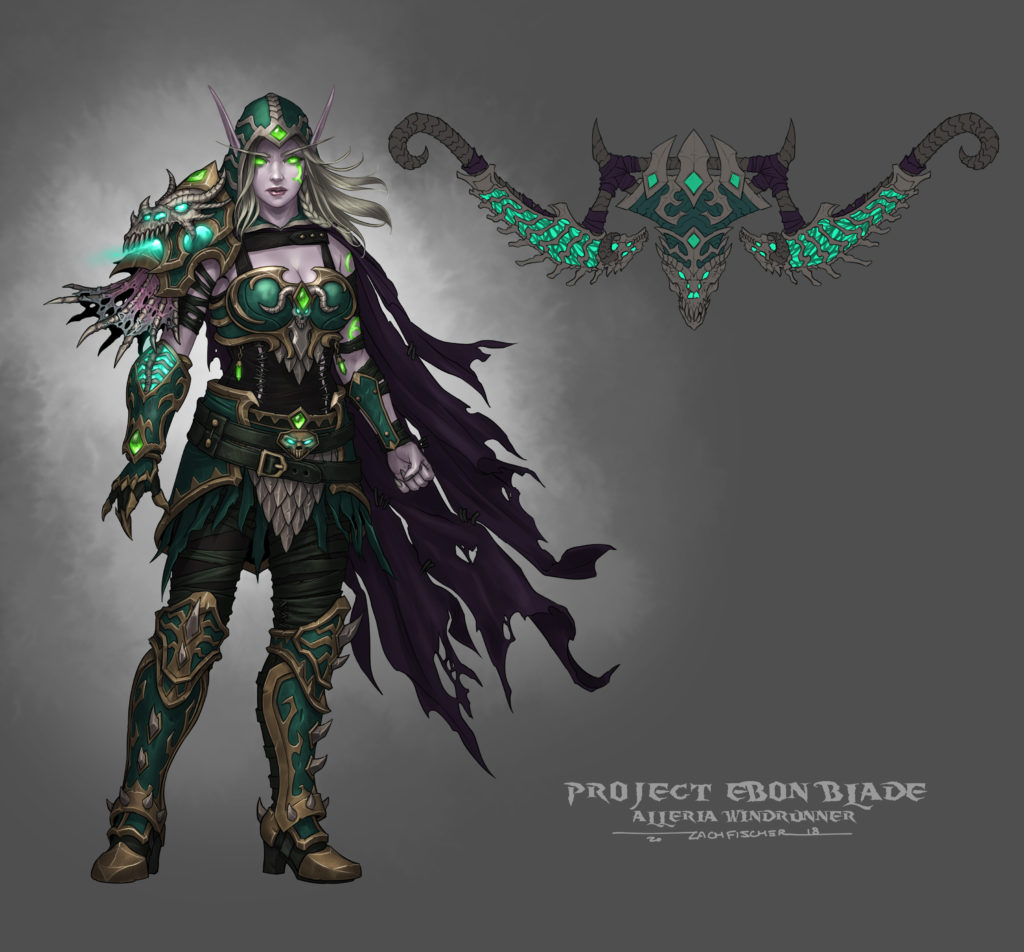 Project Ebon Blade started with a bunch of friends coming up with a fun idea to have the Four Horsemen from World of Warcraft reimagined and designed by our good friend Zach Fischer of Zach Fischer Illustration. 
Zach was very excited by the idea and took it one step further; he wanted to make an entire Death Knight army. An army full of, faction leaders, NPCs, and dragons. Project Ebon Blade evolved into one of the biggest cosplay groups to ever be done.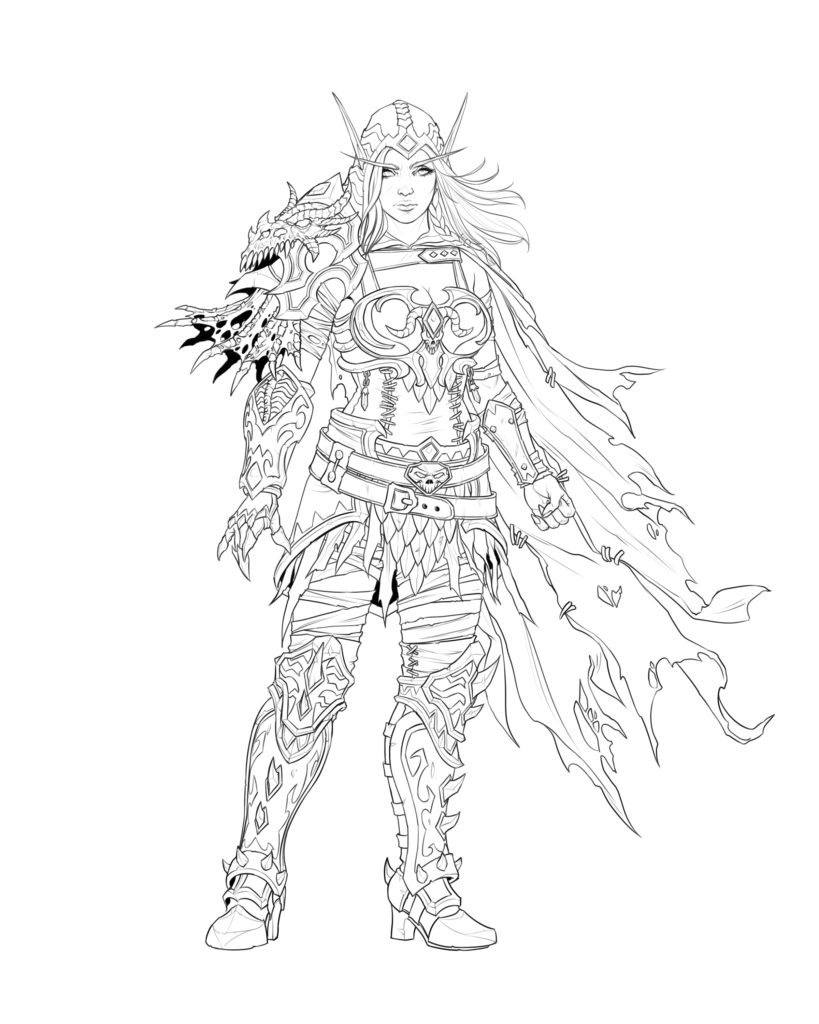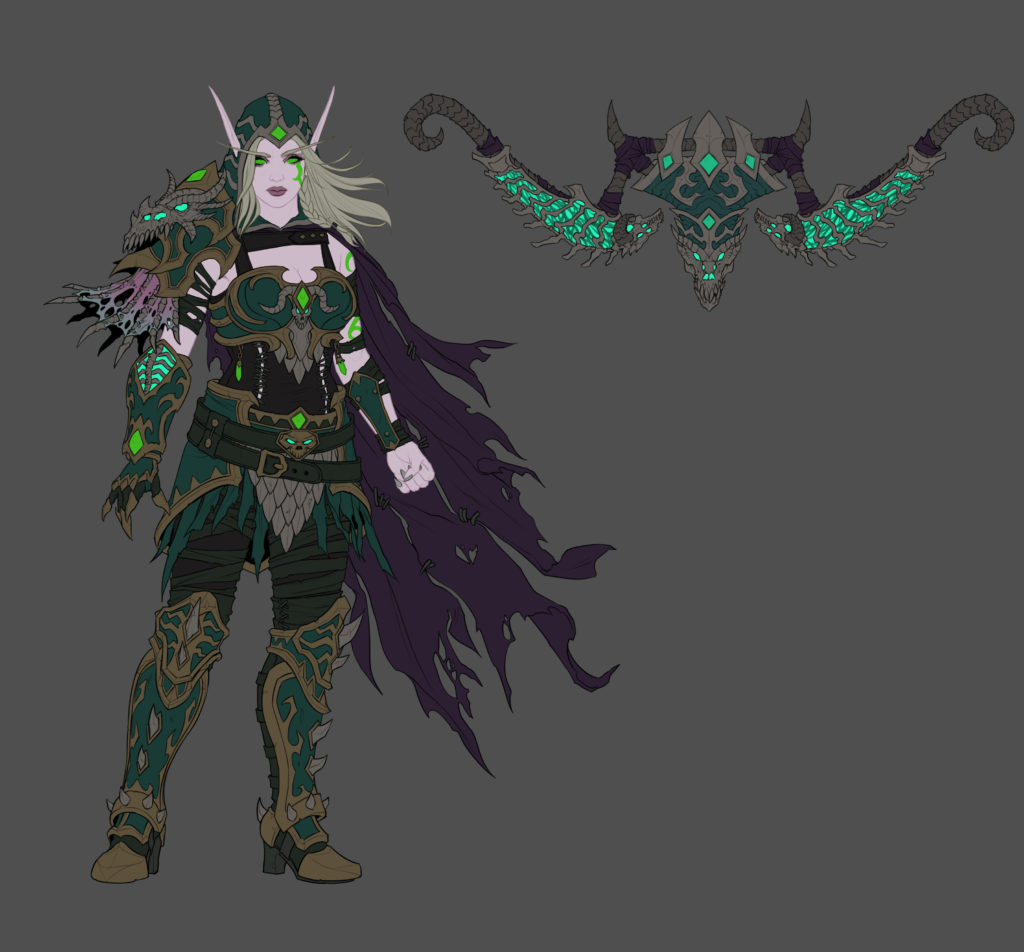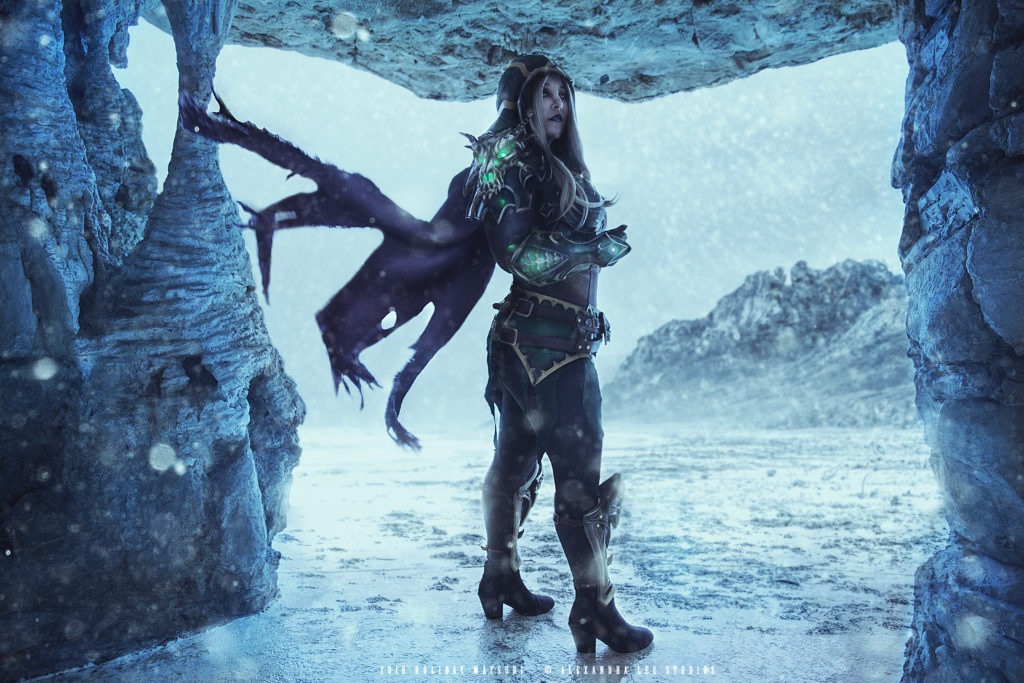 Alleria's design had a lot more fabric elements than Bolvar's, so we had a lot decisions to make when it came to the materials used for the costume. We love to incorporate period accurate fabrics in our costumes and although World of Warcraft is fictional we treated it as a medieval universe and went with linens, suede and real leather. 
We custom dyed all the linen, and painted the leather to match that of the green suede we found in the LA fashion district. 
We used a 3D scan of Sammy's body, and in ZBrush applied the mask and extract function to make the pattern for the leather corset. Once the mask was made, we unfolded it using UVLayout. The other patterns used were made by modifying past patterns Sammy had made for previous costumes.  
Once everything was assembled we weathered the pieces using a surform file and topped everything off with some airbrushing.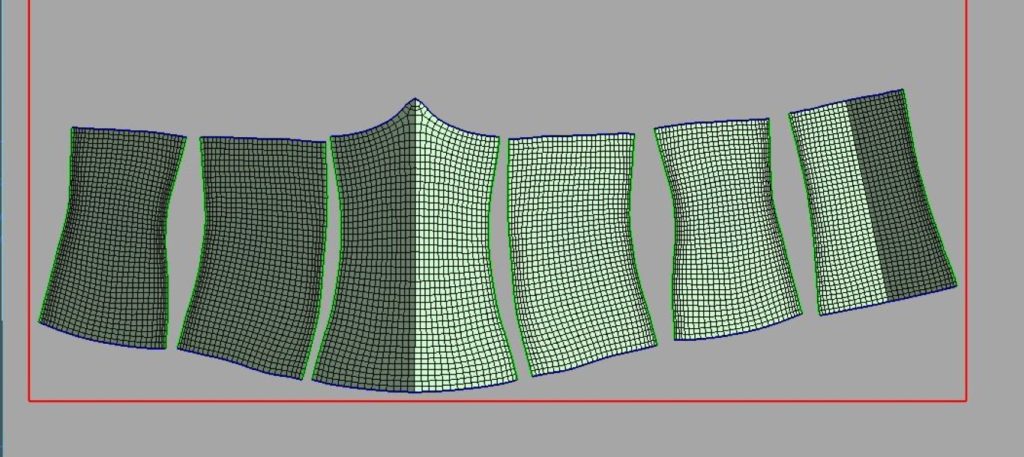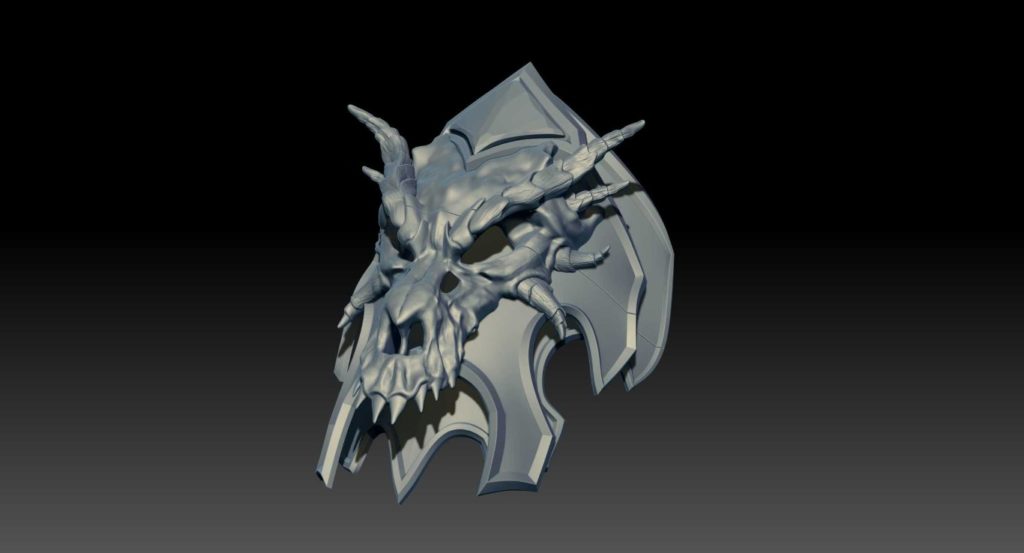 Modeling and 3d printing the Armor
Chad used Sammy's 3D body scan once again to model all of the armor pieces for Alleria using ZBrush. The body scan was used so that the armor would fit Sammy's body perfectly. 
The models were sliced using Simplify 3D and then printed on our CR10 3D printers using PLA+ from eSun 3D Printing Materials.
When all the pieces were finished, they were assembled using Bob Smith super glue. 
Now that all the armor was assembled, we lightly sanded all the pieces before applying a couple coats of U-POL Urethane Filler Primer. We used this primer due to the fact that it is a high build, 2k or catalyzed primer, which means that it cures using a two part chemical reaction.   
Once cured we then sanded until everything was smooth and no print lines were visible. 
Next it was onto airbrushing the now super smooth armor. Chad wanted the armor to have a enamel glass finish to it, so he chose Createx brand paints to achieve that look.
First he applied a base coat of custom mixed green to all the pieces that needed it. Once dry, it was then onto the gold detailing, which required a lot of the armor to be masked off so that they gold wouldn't end up on any unwanted areas. Lastly was the right shoulder pauldron's dragon skull, which was painted in a bone white.
After everything was painted to Chad's liking, he started his favorite part of painting; weathering, because armor should not be perfect, clean and pretty. He weathered everything using the same airbrushing techniques previously used.