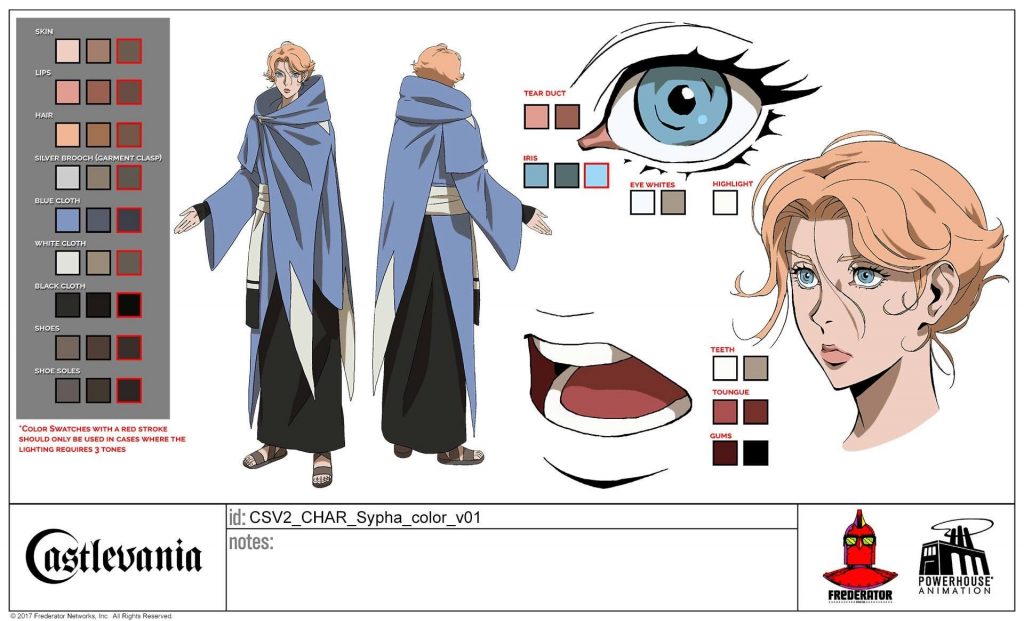 Finding the right colored fabric for Sypha was a journey in itself. We ended up checking out over 15 different stores in LA fashion district and found the perfect fabric at a store where you could buy fabric by the pound. 
Sammy drafted the pattern for Sypha's cloak, which probably took the most time. Getting the hood to stay up while down was a challenge and it took a few tries to get it right. She ended up using some heavy interfacing around the edge of the hood so that when it was down it, the edge of the hood would stay up like a collar.
The shirt and skirt were easy enough and both are fully lined. Sammy's favorite part of the costume was the sash, she used a technique she learned while working on the Aladdin Musical. The sash is "fake" and buttons up in the back so that it always looked the same every time she put it on.