Crown Championship Awards
Emerald City Comic Con
New York comic Con
Florida SuperCon
C2E2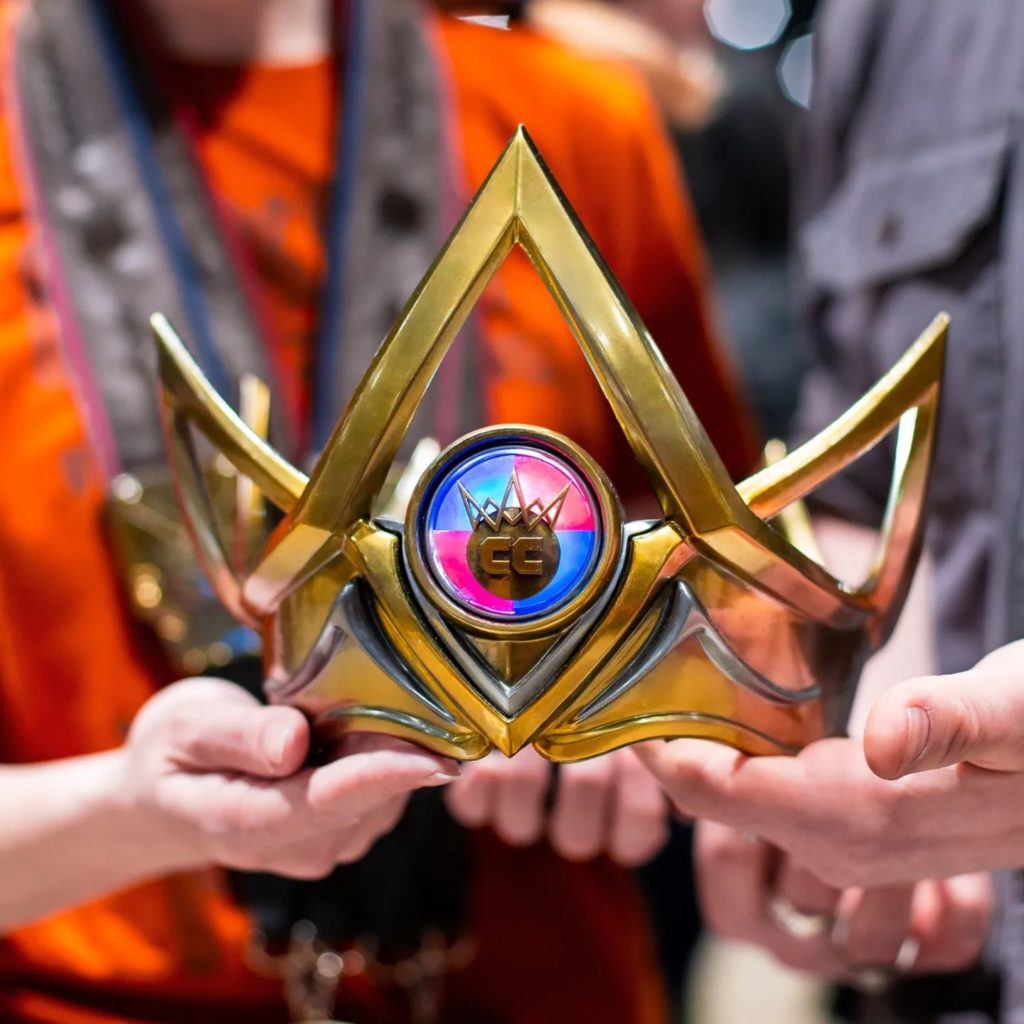 In the illustrious world of cosplay, where artistry meets craftsmanship, the right recognition becomes a symbol of dedication, passion, and excellence. For ReedPop's iconic conventions, two master fabricators, Hoku Props and HDC Fabrication, came together. Commissioned by ReedPop, our collaborative endeavor aimed to design and craft awards that would stand as unparalleled symbols of cosplay distinction. With ReedPop's vision guiding the way, and the combined expertise of Hoku Props in design and HDC Fabrication in materializing those designs, we set forth on a journey to create awards that would leave an indelible mark in the hearts of the cosplay community.
Award Distribution Structure:
For the conventions of ECCC, FSC, C2E2, and NYCC, participants vied for a range of awards. These included three distinct Category Awards: the Armor Award, the FX Award, and the Needlework Award. Additionally, competitors had the chance to clinch one of the three Regional Awards: 1st Place, 2nd Place, or 3rd Place, each representing a tier of excellence in cosplay craftsmanship.
The C2E2 Global Finals, a grand stage for the best in the world, had its own set of prestigious accolades. The ultimate honor was the Crown, a symbol of global cosplay supremacy. Alongside this, the Global Champion Award was presented, recognizing the world's best in cosplay artistry and execution. Not to be overlooked, the Global Finalist Award was also conferred, celebrating those who reached the global stage, showcasing their exceptional talent and dedication.