ultimate online cosplay championship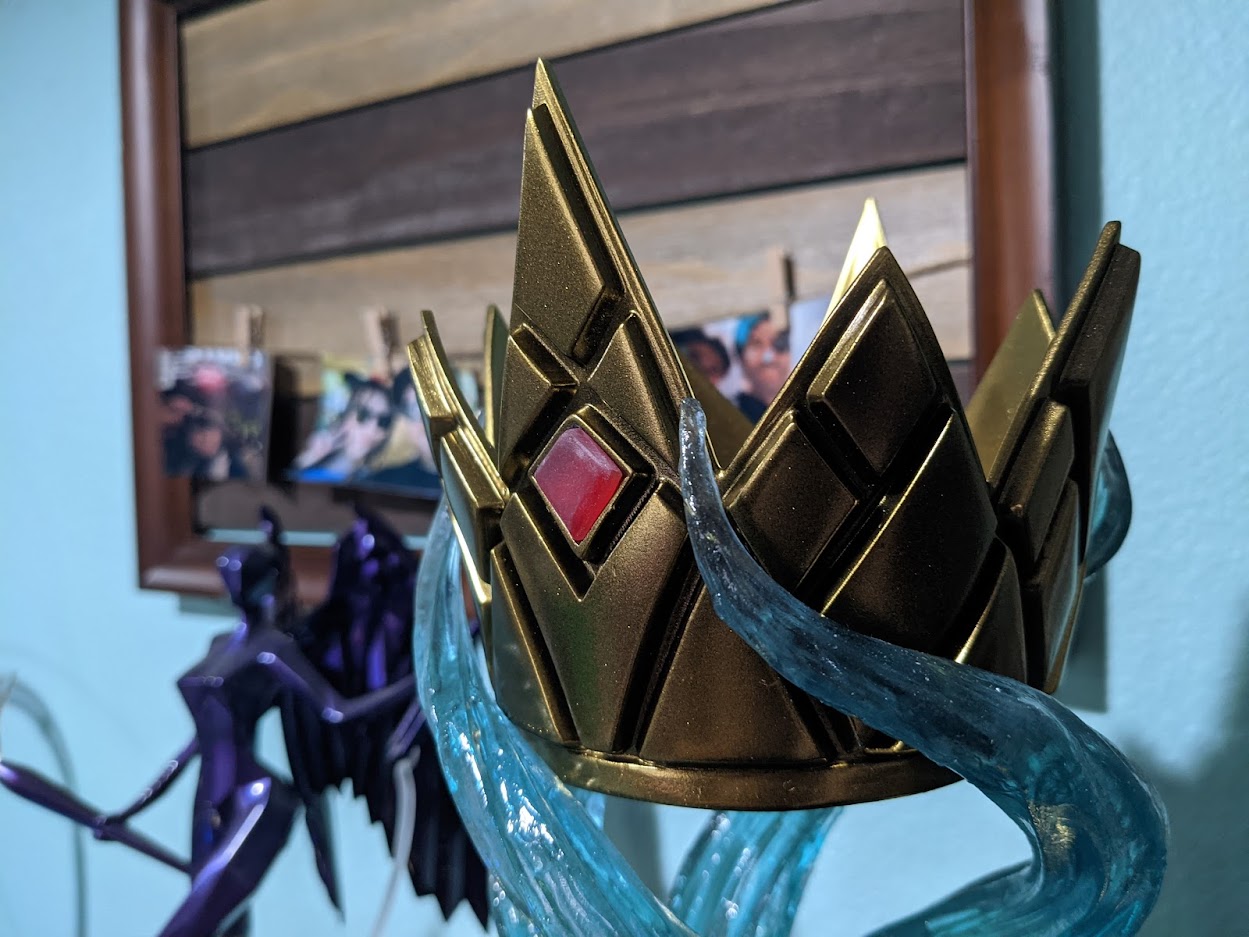 The Ultimate Online Cosplay Championship has grown into a full movement, and our trophy needed to reflect what UCC has become. So we got to work on our biggest trophy yet!
Artist Zach Fisher created inspiration sketchwork for the trophy, and we got to work on creating a 3D model and render. The book represents the knowledge of cosplay and crafting, and the crown sits atop a spire of organic swirls emanating from the book's center.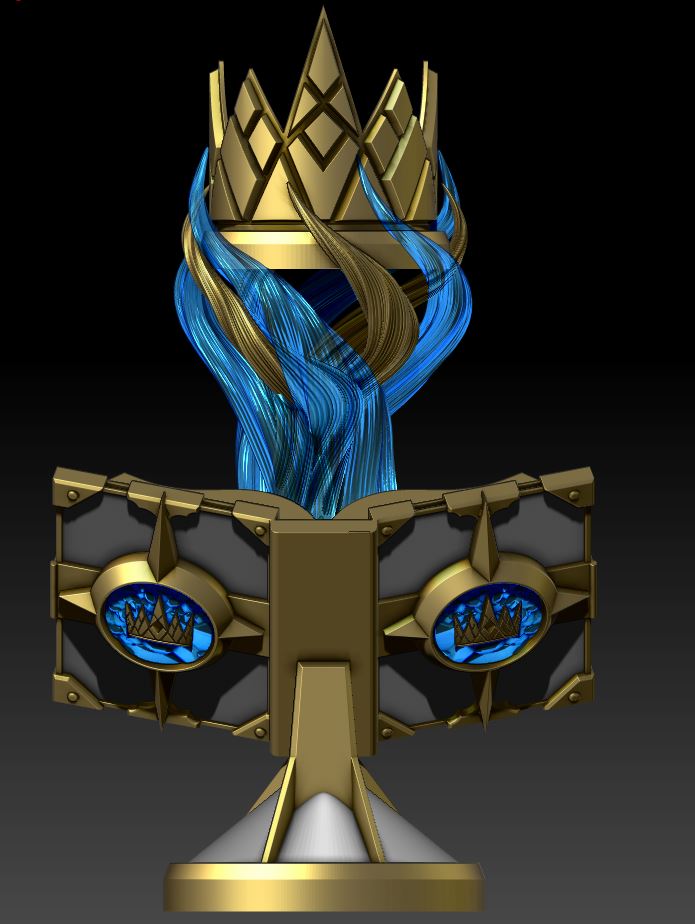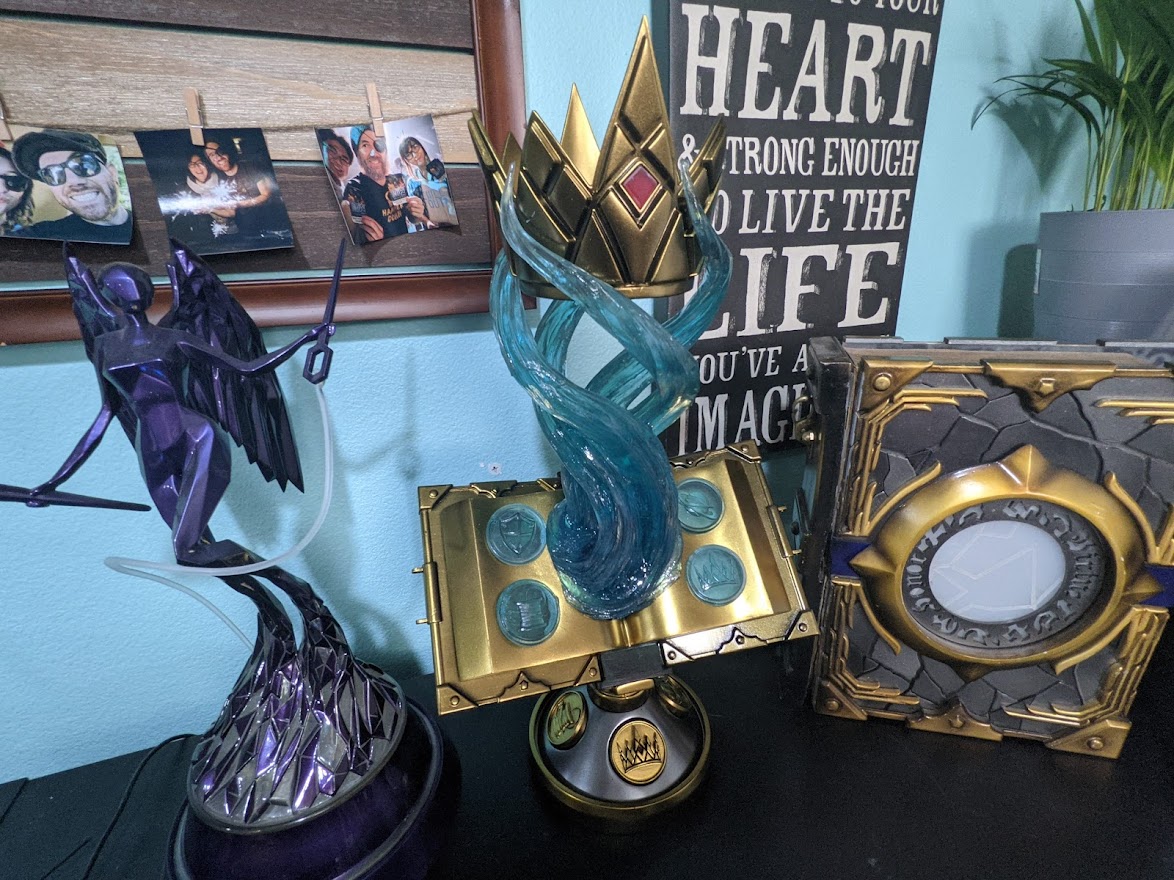 The Best in Show winner, Polygon Forge, took home the trophy – which was sent to Switzerland! Thus, the trophy disassembled into several pieces for safe transport overseas.
The bulk of the trophy is printed in Siraya Resin (Smoky Black) on an Anycubic Photon Mono X. This is then painted in a base coat of Rub N Buff and the airbrushed for dimensionality and weathering.
The swirl and blue coins in the book are printed in a translucent resin in several pieces and then assembled. There are LEDs inset underneath the swirl that are programmed to give the book a glowing radiance, bringing the trophy to life.
Polygon Forge took home this custom trophy with her submission of a polygonal rendition of Tito the Swift in the 'Out of This World' category of the Ultimate Online Cosplay Championship. It was an honor to award her the UOCC 2021 trophy!