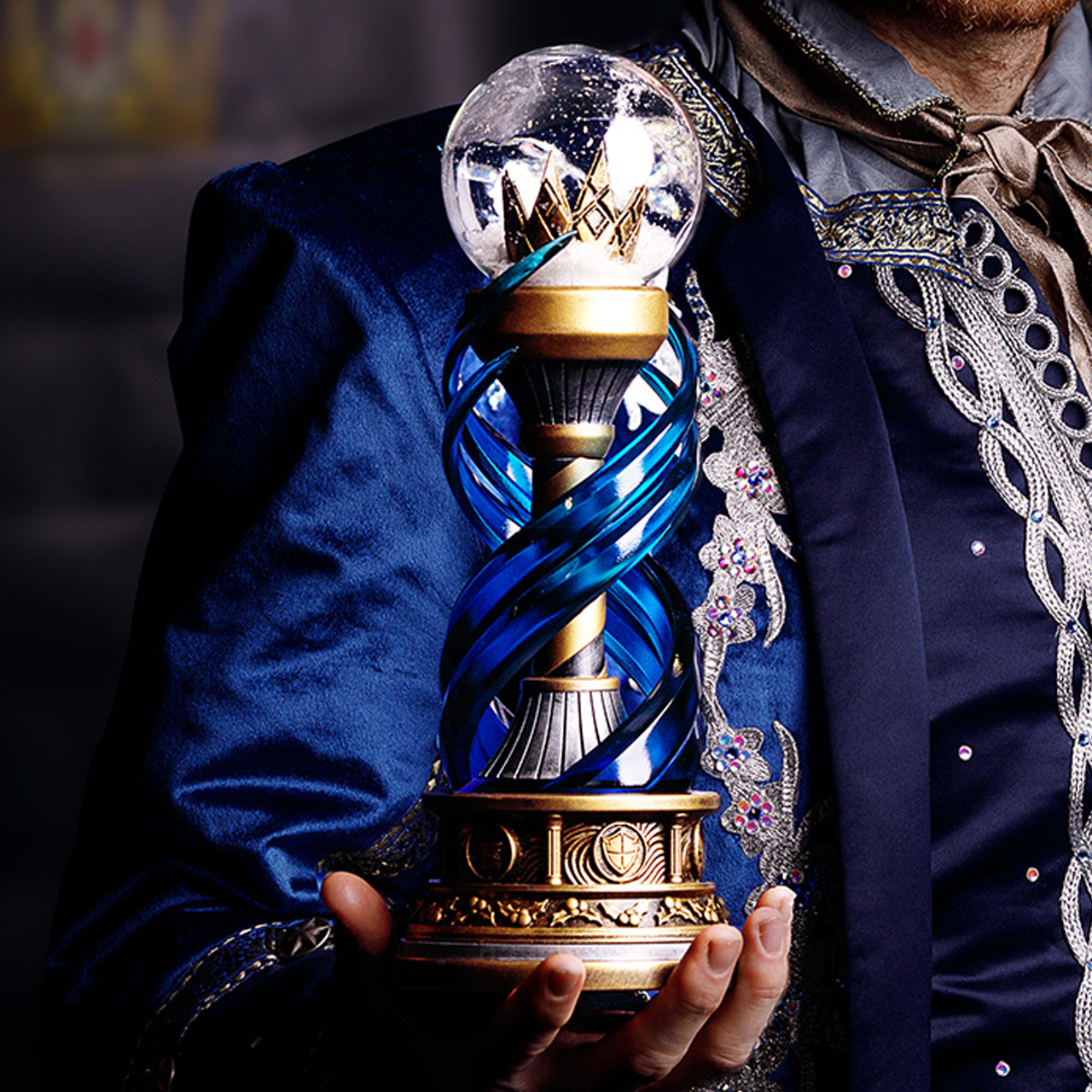 The Ultimate Cosplay Championship hosted their first in-person competition at Holiday Matsuri 2021. The winner walked away with a custom trophy designed and fabricated by Hoku Props.
This trophy was designed with a holiday theme in mind. The initial concept created by Zach Fisher Art was then modeled into a 3D render and printed in resin. Atop the tower, we placed a snowglobe with the Ultimate Cosplay Crown inside.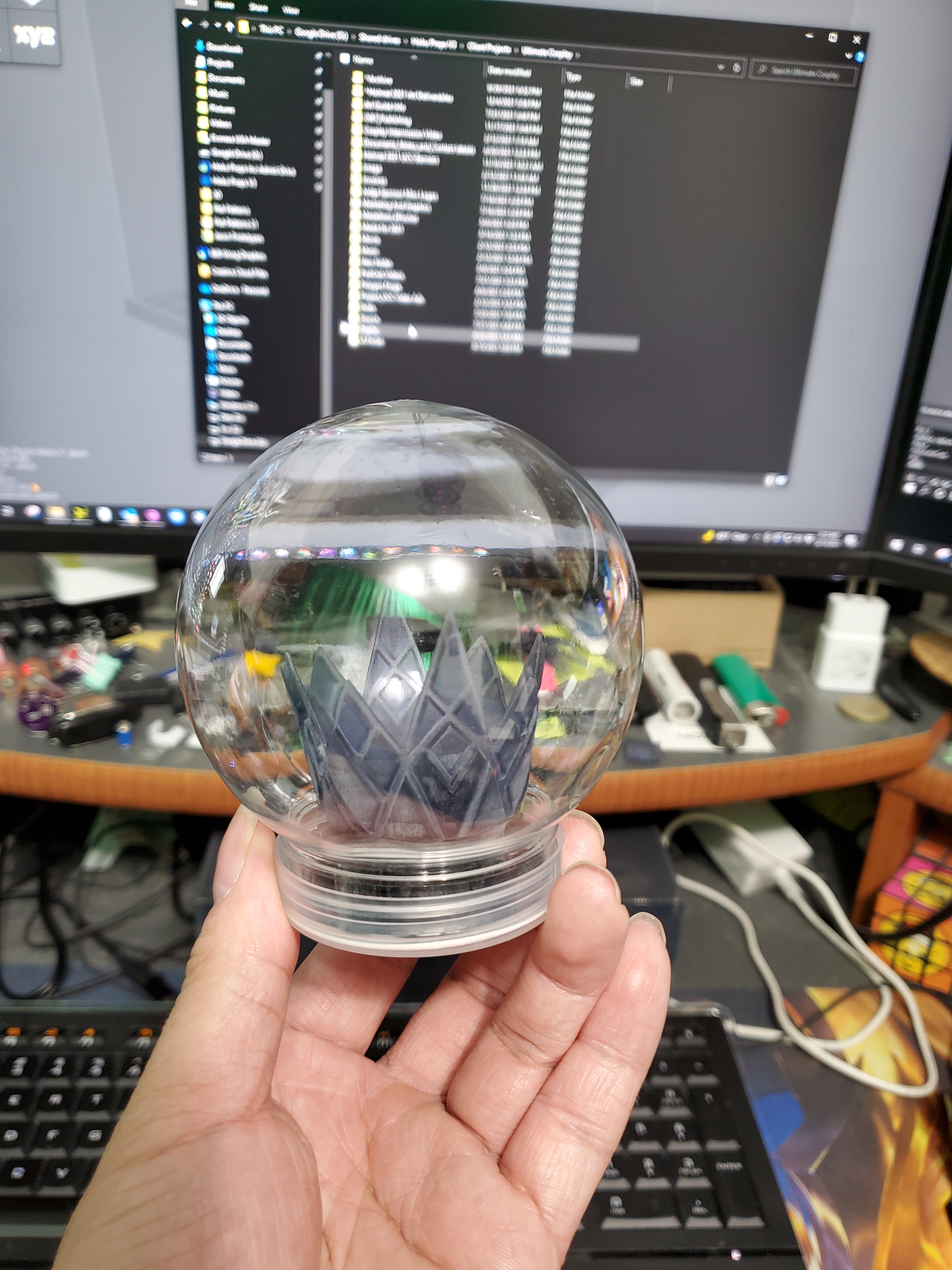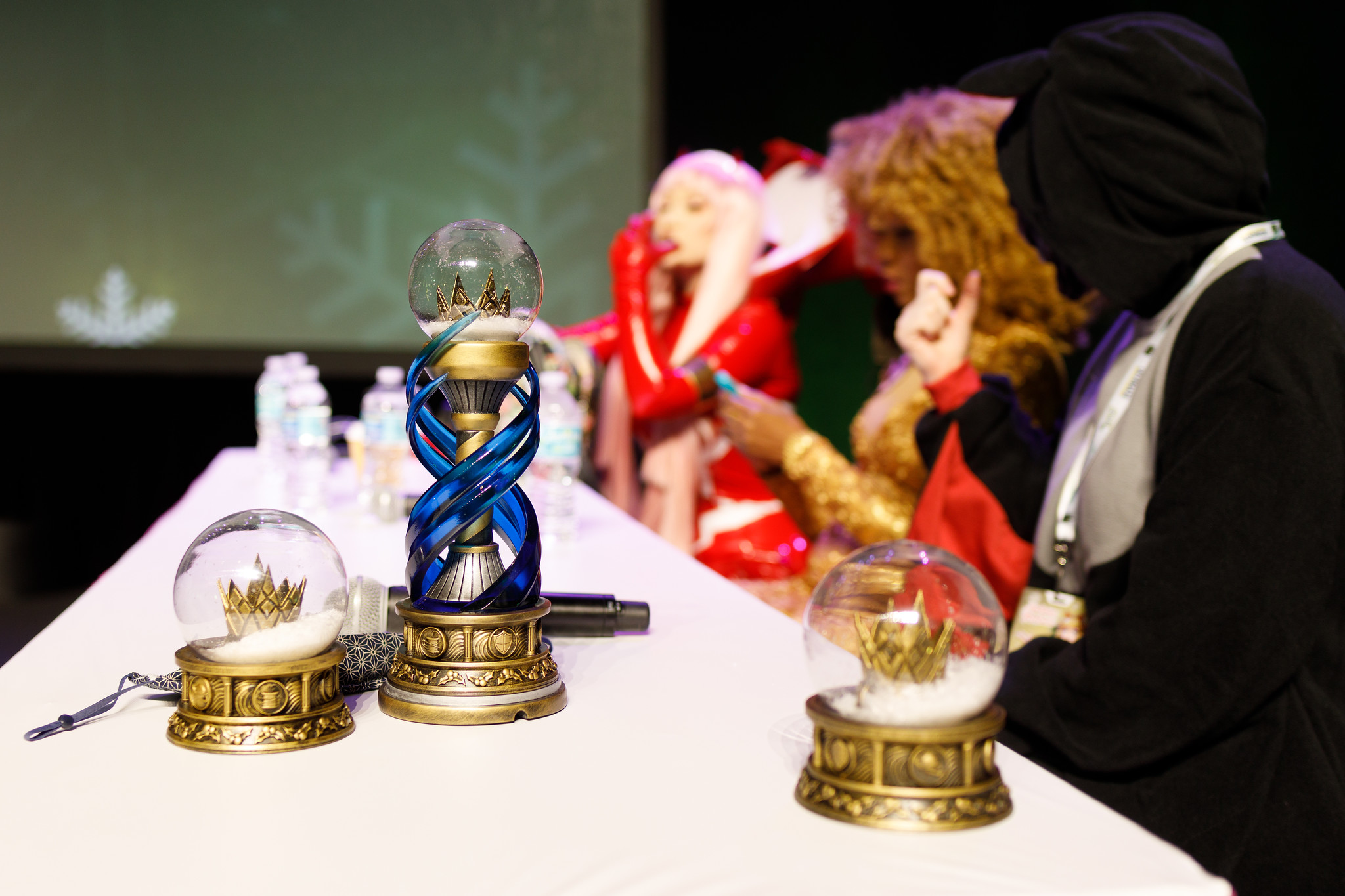 The Best in Show winner, Tierza89, took home the largest trophy. We also created snowglobe awards for category winners to flank the grand prize trophy.
Ultimate Cosplay is a passion project for our team, so creating a trophy that represented our passion for this contest and showcased our team's skills to create a truly unique trophy was our primary goal. We started by commissioning renowned artist Zach Fisher to create a trophy design concept with a holiday theme for Holiday Matsuri.
From there, our team created a 3D model of the concept to bring it to life. Our favorite part of this journey was selecting a resin for the blue swirls that flank the tower of the trophy. LED lighting illuminates the translucent resin swirls, and a snowglobe at the top is meant to be filled after travel.
The winner of the UCC x HolMat trophy was Tierza89 of the 'Out of This World' category. Her Suki cosplay showcased well on stage, and we were extremely thankful to be able to present this award in person at Holiday Matsur 2021.